The cover and the table of contents for Issue #18 are shown below.
| | |
| --- | --- |
| Issue #18 Cover | Issue #18 TOC |
The articles in this issue include:
1) "1910-12 M116 Sporting Life: A (Mostly) Pastel Treasure," by Tim Newcomb. In addition to a thorough discussion of variations in both the fronts and the backs of the cards within the set, Newcomb provides never-before-published detail explaining the dates of issue for each of the set's major series. Further, he provides rationale for assigning one of nine levels of scarcity for each card in the issue. These rarity ratings are provided in a 399-card M116 Master Checklist now accessible on the Old Cardboard website.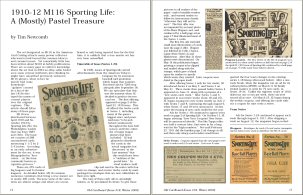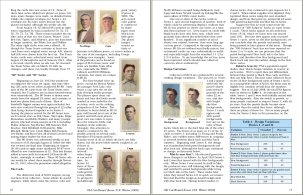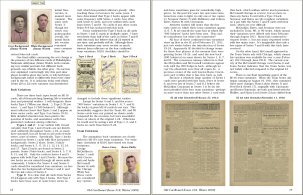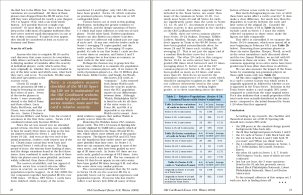 ---
2) "1930 W554: Engaging Action Poses Showcase Eighteen Period Superstars" by Paul Griggs. Provides little known information about this relatively obscure set that has been largely undocumented in the hobby for nearly eighty years. A gallery of the complete 18-card set is also presented. In total, thirteen of the eighteen cards in the set feature players now in the baseball Hall of Fame, including examples for both Ruth and Gehrig. Several known printed backs are also pictured for the mostly blank-backed set, along with a discussion of the close relation between the W554 poses and those found in the R316 Kashin set and other issues of the period.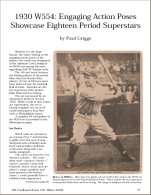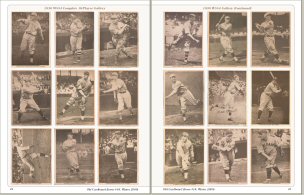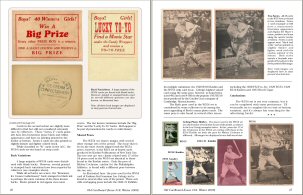 ---
3) "1952 F337 Num Num Potato Chips: Pics and Bios of Cleveland Indians" by Rob Dewolf. Overview of this 1952 regional set featuring Cleveland Indians players. The article provides an overview of the set as well as background information about its sponsor. A complete 20-card gallery of the fronts and backs of all cards is also displayed along with an advertisement used to promote the set.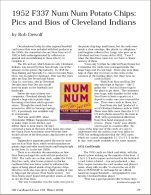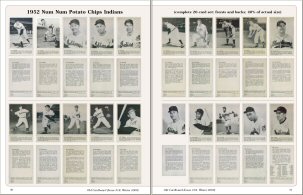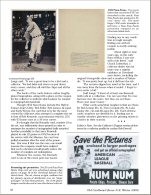 ---
In addition to the above articles, all issues of Old Cardboard magazine include regular sections for Editor's Notebook, Collector's Dugout, the baseball and baseball-card-themed Old Cardboard Crosswords, informative messages from our sponsors, and more.
To order your copy of this and other issues of Old Cardboard, go to subscription details.