The cover and table of contents for Issue #23 are shown below.
| | |
| --- | --- |
| Issue #23 Cover | Issue #23 TOC |
The articles in this issue include:
1) "1910 E222 A.W.H. Caramels: Focus on the Virginia State League" by Tim Cathey. For decades, veteran card collectors have attempted to answer one of our hobby's most persistent mysteries: Who is A.W.H., the sponsor of the century-old E222 A.W.H. Brand Caramel card set? In this article, author Tim Cathey not only provides the answer, but displays century old photographs of the set sponsor, his family and much more.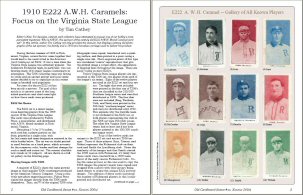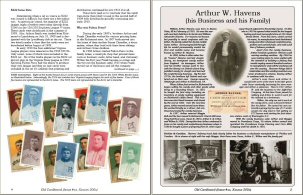 ---
2) "Galarraga's Perfect Game (and the 20 that preceded it)" by Old Cardboard Staff. Following Armando Galarraga's perfect game pitched last month with a most disappointing outcome, Old Cardboard Staff researched and reported the widely varying cirumstances of all perfect games ever pitched in the Major's. All are compared in a comprehensive table along with profiles and period baseball card images of all 20 pitchers.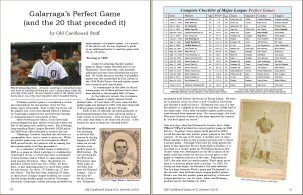 ---
3) "Bert Sugar's The Sports Collectors Bible and Other Hobby Highlights" by Lyman Hardeman. It's now been thirty-five years since Bert Randolph Sugar first published his ground breaking Sports Collectors Bible (SCB), a then-comprehensive reference that remains on the bookshelves of many vintage baseball card collectors even today. The Bible and Sugar's other card-related accomplishments are summarized.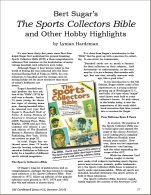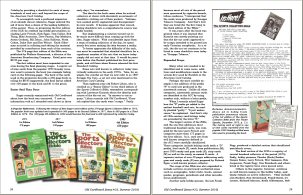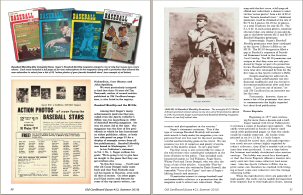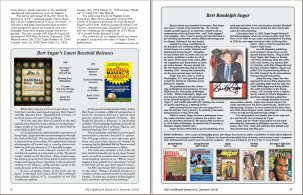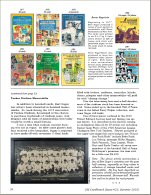 ---
4) "Card Collecting's Iconic Pose: The Evolution of Horner's Wagner" by Brian Chidester. The Carl Horner photograph from which the famous T206 Honus Wagner card was derived is traced from its origins through the many vintage baseball cards sets that have used the image, along with a brief overview of the numerous reprints of the past fifty years. A profile of Horner is also provided along with a portrait of him and his wife.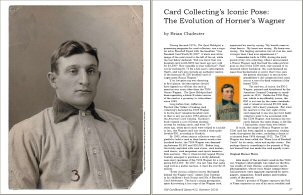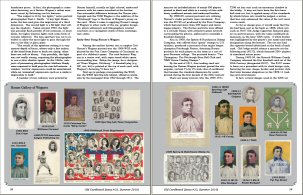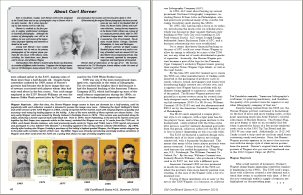 ---
In addition to the above articles, all issues of Old Cardboard magazine include regular sections for Editor's Notebook, Collector's Dugout, a baseball-related crossword prepared by subscriber and hobby heavyweight Richard Masson, as well as informative messages from our sponsors, and more.
To order your copy of this and other issues of Old Cardboard, go to subscription details.